Heat Wave Condition & Monsoon Update For Week Starting from 02nd June 2019
|
This week central India will face heat wave. Vidarbha, West MP, East Rajasthan, West UP, North Maharashtra and Marathwada will have hot days, with maximum temperatures in some parts expected to reach 50 degree Celsius.
In next four days Vidarbha and Madhya Pradesh there will be severe heat wave.
Monsoon Update:
From 03rd June Arabian sea current will be strengthening. On 6th June monsoon may hit Kerala. From 06th June to 08th June Kerala will be getting heavy rain. A low is developing in Arabian sea on 06th and it will further intensify. This system will again strengthen the monsoon current in Arabian sea.
With the onset of monsoon around the corner and only 99mm of rainfall so far, the country is experiencing the second driest pre-monsoon spell in 65 years, India Meteorological Department (IMD) data shows.
Since 1954 — when the country experienced 93.9mm of rainfall in the pre-monsoon season of March, April and May — showers have dipped below the three-figure mark only in 2009 (99mm), 2012 (the driest at 90.5mm) and 2019 (99mm).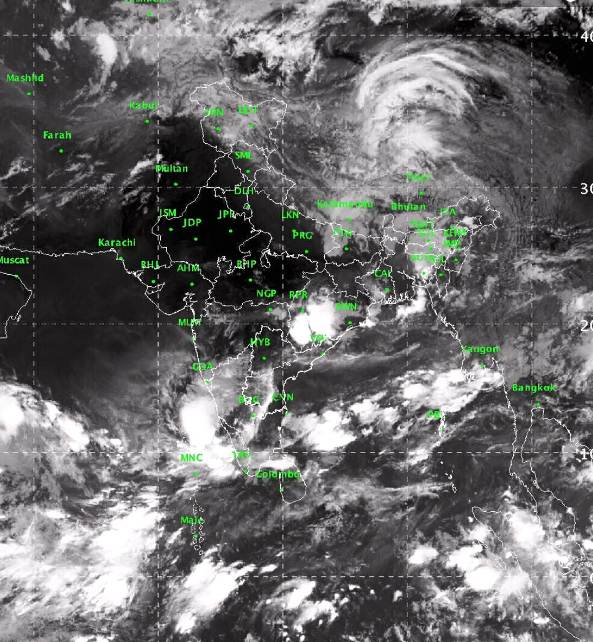 Satellite Image: 03rd June 2019 – 0900 hrs IST – Source: IMD