Rainfall Over North India & Heavy Rain Over Tamilnadu – Andhra Pradesh
|
Rainfall Over North India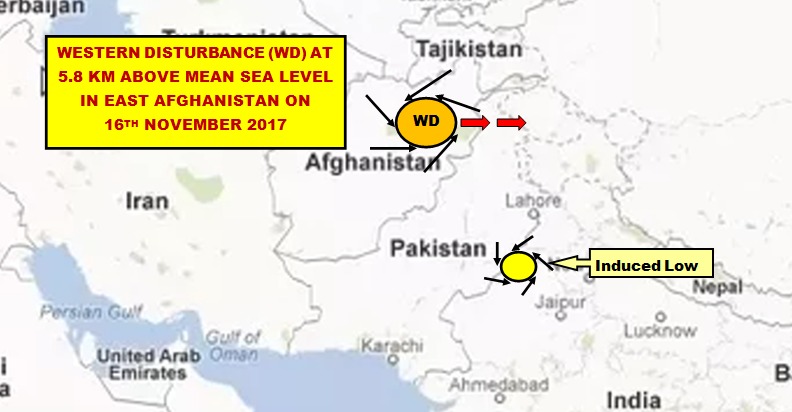 Western Disturbance has reached to East Afghanistan. Today it will cross Pakistan border and come to North Pakistan. By tomorrow Delhi, Punjab and Haryana likely to get rainfall activity.
One more feature of Western Disturbance is the formation of induced low. It is formed at the south of WD. This induced low shown in picture above likely to give rain to Rajasthan and West Uttar Pradesh.
Heavy Rain Over North Tamilnadu and Andhra Pradesh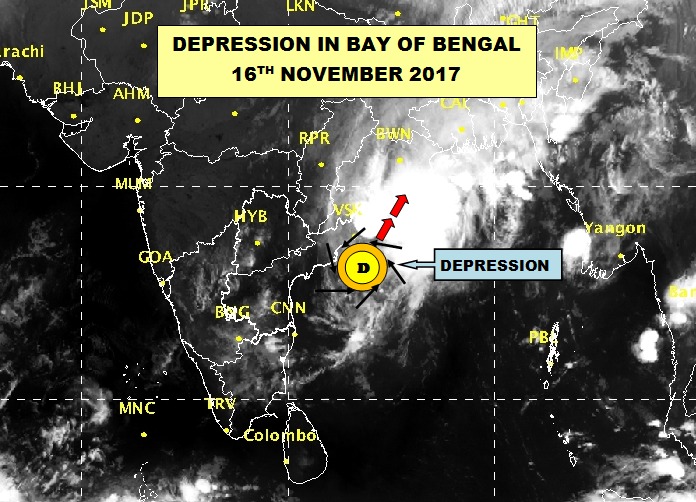 A well marked low in Bay of Bengal has intensified into depression. (see the simulation model) As per IMD report this depression over westcentral Bay of Bengal off Andhra Pradesh   coast moved North Northeastwards with  a  speed  of 14 kmph during past six hours and lay centered at 1730 hours IST of the  15th  November 2017  near  Latitude 16.2°N  and Longitude ,83.3°E, ,about 170  km south of Visakhapatnam and 380 km  south­ southwest of Gopalpur. The system is  very likely to move further north­northeastwards close to north Andhra Pradesh­south Odisha coasts during next 24 hours maintaining  its intensity.  Thereafter, it  is very  likely to  continue  to move north­northeastwards and weaken gradually.
Due to this North Tamilnadu and Andhra Pradesh likely to get heavy rainfall.