Warm Waters Of Arabian Sea Causing Several Low Pressure Systems
|
After the withdrawal of Southwest monsoon, the Inter Tropical Conversion Zone (ITCZ) starts shifting south and enters the Southern Hemisphere by November first week.
But the band of clouds can be seen to the north of Equator even in first week of December indicating the presence of ITCZ in Northern hemisphere.
This has caused the waters of Arabian sea to be warm which has also resulted Indian Ocean Dipole (IOD) at its highest with index value 2.0 deg C and above. The positive IOD is the area shown in the yellow box means that the sea temperature is warmest. IOD plays an important role during monsoon. The positive IOD results in good monsoon.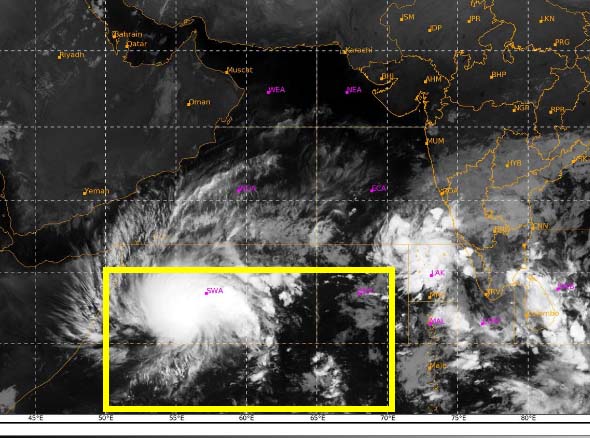 Sat Image: 2nd December 2019, 2300 hrs IST showing cyclone PAWAN
The warm sea might be the major reason for the formation of cyclones and low-pressure areas in the Arabian sea. The Super cyclone Kyyar and Extremely severe cyclone Maha already formed over the Arabian Sea in a short period.
Then came cyclone "Pawan" and couple of depressions in the Southwest Arabian sea created the record of the formation of such low-pressure systems.