Weekly Weather Report Ending 14th April 2018
|
Realised Weather during the week from 08/04/2018 to 14/04/2018.
During the week convective activity resulted in thunderstorm with squally wind over north India. Over central India also thunderstorm occurred.
In regions of Maharashtra such as Marathwada, Vidarbha and Madhya Maharashtra experienced thunderstorm. As per media report one or two places of Marathwada observed hail storm on 8th of April.
In the second half of the week peninsular India received rainfall due to North South wind discontinuity/trough which is shown below: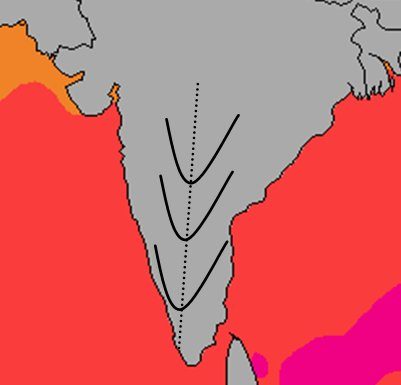 It is a normal weather of this month. North-South trough and Western Disturbance jointly give such phenomenon over India in the April. If the height of cloud increases extra ordinarily then some time hail storm occurred on plateau area.
Forecast for Gujarat, Maharashtra and Goa state from 15/04/2018 to 21/14/2018
During the next week the anticyclone of Arabian sea moving towards central west India and from 18th it starts moving again west ward as per the model. Due to this situation Gujarat, Vidarbha, North Madhya Maharashtra and North Konkan will observe clear skies.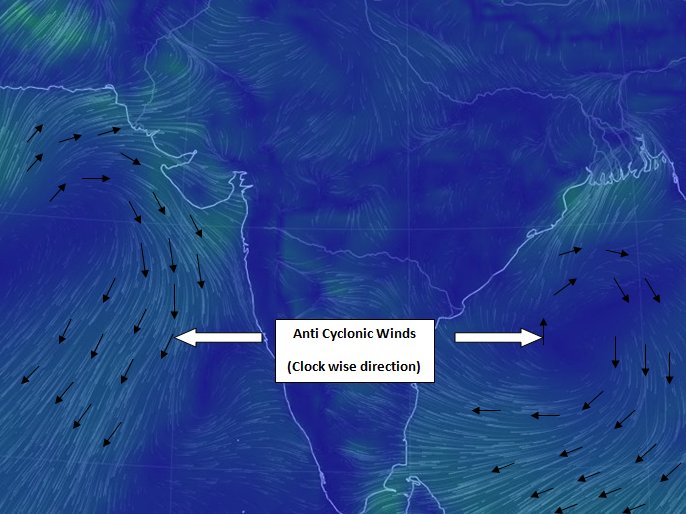 Maximum temperature of these areas will rise by 2 to 3 degree Celsius since the flow of the winds will be Northerly bringing dry and hot air. Vidarbha will be the most affected area as far as day temperature is concern. It may reach to 42 degree or little above.