Weekly Weather Report Ending 17th March 2018
|
This report is about commencement of the summer season & some inputs about the Southwest Monsoon watch 2018.
March is the month when the Sun takes entry in Northern Hemisphere. During this month two anticyclone take their position in Arabian sea and Bay of Bengal.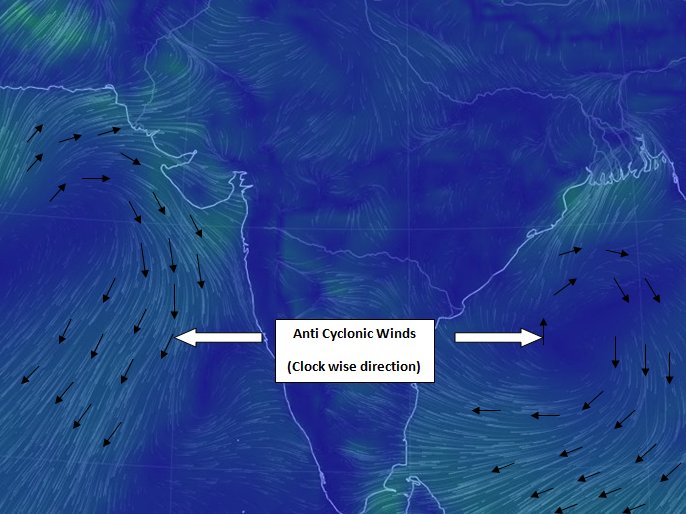 Central India and Central west India starts getting intense day radiation. Saurashtra and Konkan maintain their day little cool by getting sea breeze. But some time anticyclone of Arabian sea comes closer to Saurashtra. This position either delay the sea breeze or stop the sea breeze. In such days Konkan and Saurashtra's day temperature increases.
Some time Mumbai reaches to 37 to 39 degree Celsius. Day temperature decreases if the anticyclone of Arabian sea move west ward. In the last 15 days Mumbai recorded 37.8 and Thane experienced 40 degree Celsius and during this time anticyclone was close to Saurashtra.
Gujarat Konkan and Vidarbha were hot on 12th 13th and 14th there after the day temperature came down.
Synoptic situation
Formation of a low pressure area over South West Bay of Bengal and adjoining Equatorial Indian Ocean and south Srilanka coast and its movement west north westwards and further intensification in to a Depression over southeast Arabian sea and adjoining Equatorial Indian ocean caused wide spread rainfall over Kerala and Lakshadweep and fairly wide spread rainfall over Tamilnadu during the week.
Forecast for the week 18th to 24th March
Day temperature will not change much during next week. Weather will be dry during next week.
Gujarat State will experience day temperature between 34 and 37 degree Celsius.
As Thunderstorm activity will continue in Telangana till 19thVidarbha and Marathwada will experience day temperature between 30 and 33 degree Celsius.
North Madhya Maharashtra and North Konkan will observe day temperature 33 to 36 degree Celsius till 23rd March and it will increase thereafter.
South Madhya Maharashtra and South Konkan will observe 32 to 35 degree Celsius.
Monsoon watch
Report of March 8th saying that Pacific Sea is experiencing transition period from La Nina to El Nino. So it is most likely to be neutral during monsoon season. In the month of February La Nina was decaying. Model shows that it will continue to decay. That means Pacific sea will not give any negative effect to monsoon. Other things are to be observed.