Weekly Weather Report Ending 02nd March 2019 & Forecast For Next Week Starting 03rd March
|
Last week the 3 western disturbances affected the Northern parts of India.
First WD was observed over East Pakistan on 24th February 2018 and become insignificant on 27th February till it reached Northeastern parts of Jammu.
Second WD was observed on 25th February over West Afghanistan and it moved away East northeastwards of Jammu on 01st March 2019.
Third WD observed on 28th February over West of Afghanistan and it is located at South of Afghanistan on 2nd March 2019.
Under the effect of WD the two small cyclonic circulations were formed over West Rajasthan, one of which is located over Haryana on 02nd March.
A fresh Western Disturbance is likely to affect northwest India from 6th March.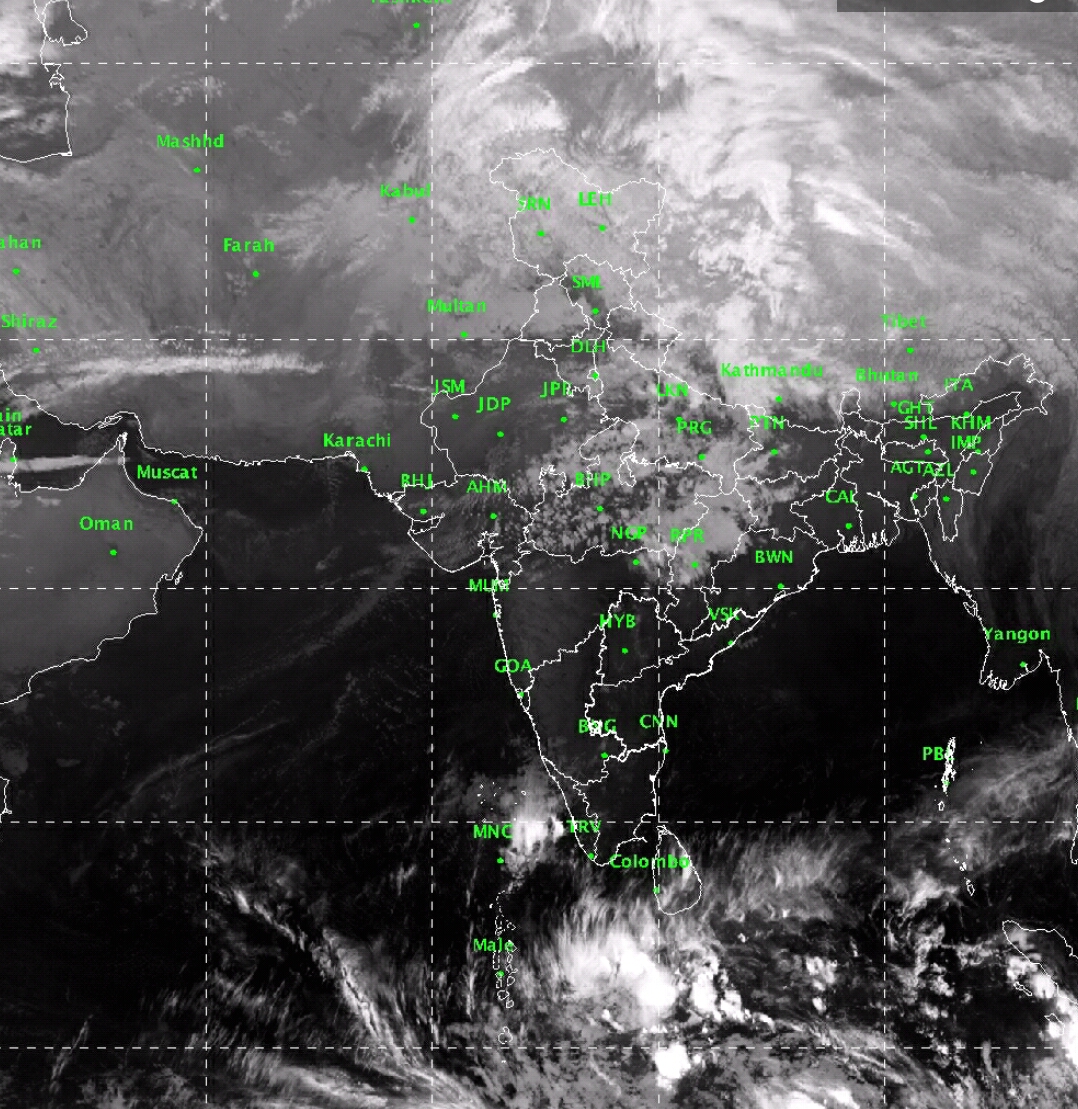 Sat image 0730 hrs IST dt 3rd March 2019 source: IMD
Rainfall
Northeastern parts of India such as Arunachal Pradesh, Assam & Meghalaya, Nagaland, Manipur, Mizoram, Tripura and North India such as Uttarakhand, Himachal Pradesh received rainfall throughout the week with snow over Jammu & Kashmir.
Heavy rainfall occured at one or two places over West Bengal on 28th February and over Tamilnadu on 01st March.
Madhya Pradesh and Chhatisgarh had rainfall from 25th to 27th February at one or two places.
In the second half of week from 27th February onwards rainfall occured at few places over Himachal Pradesh, Uttar Pradesh, Haryana, Punjab, east Rajasthan, coastal Andhra Pradesh, Telangana, Rayalaseema, Tamil Nadu, south interior Karnataka and Kerala.
Temperature:
The lowest minimum temperature recorded in the plains was 4.8°C at Alwar (east Rajasthan) on 28th February 2019.
The highest maximum temperature recorded over the plains was 39.0°C at Salem (Tamil Nadu).
Forecast for the week 03-03-2019 to 09-03-2019.
Anticyclone or high pressure area will continue over Bay of Bengal and Arabian sea. A ridge is passing across northern part of peninsular India.
From 02nd March to 03rd March North Rajasthan, Punjab , Haryana, HP, Uttarakhand, West UP, Middle South UP (Like Kanpur Jhansi) and North MP will face rainfall with thunder storm or hail storm at one or two places.
From 04th to 06th due to supply of moisture from Bay of Bengal plains of West Bengal, Bihar, Meghalaya and Mizoram will face thunder storm and thunder shower.
In south India next week some area will observe increase in day temperature due to intense sun radiation. Telangana, Marathwada and adjoining north Madya Maharashtra (Solapur Latur Nanded Dhule Akola Jalgaon). These areas will cloud free because of ridge line.