WEEKLY WEATHER REPORT ENDING 16TH DECEMBER 2017
|
Realised Weather over Maharashtra, Goa and Gujarat State and Synoptic situation. (10th December to 16th December)
Weather was dry over Maharashtra and Goa during the week. Very light rainfall recorded at one or two places over North Gujarat region on 10th, 11th and 12th December 2017.
Western Disturbance & Induced Low Associated With It:
The last week's western disturbance lay as upper air cyclonic circulation roughly along Longitude 67 deg E to north of Latitude 20 deg N. during 10th to 12th December.
An induced cyclonic circulation lay over North Rajasthan and neighbourhood during 10th and 11th December. Due to these weather systems, the minimum temperatures fell over North Gujarat region. Naliya recorded 8 deg C during the week which is lowest minimum temperature in the Gujarat state.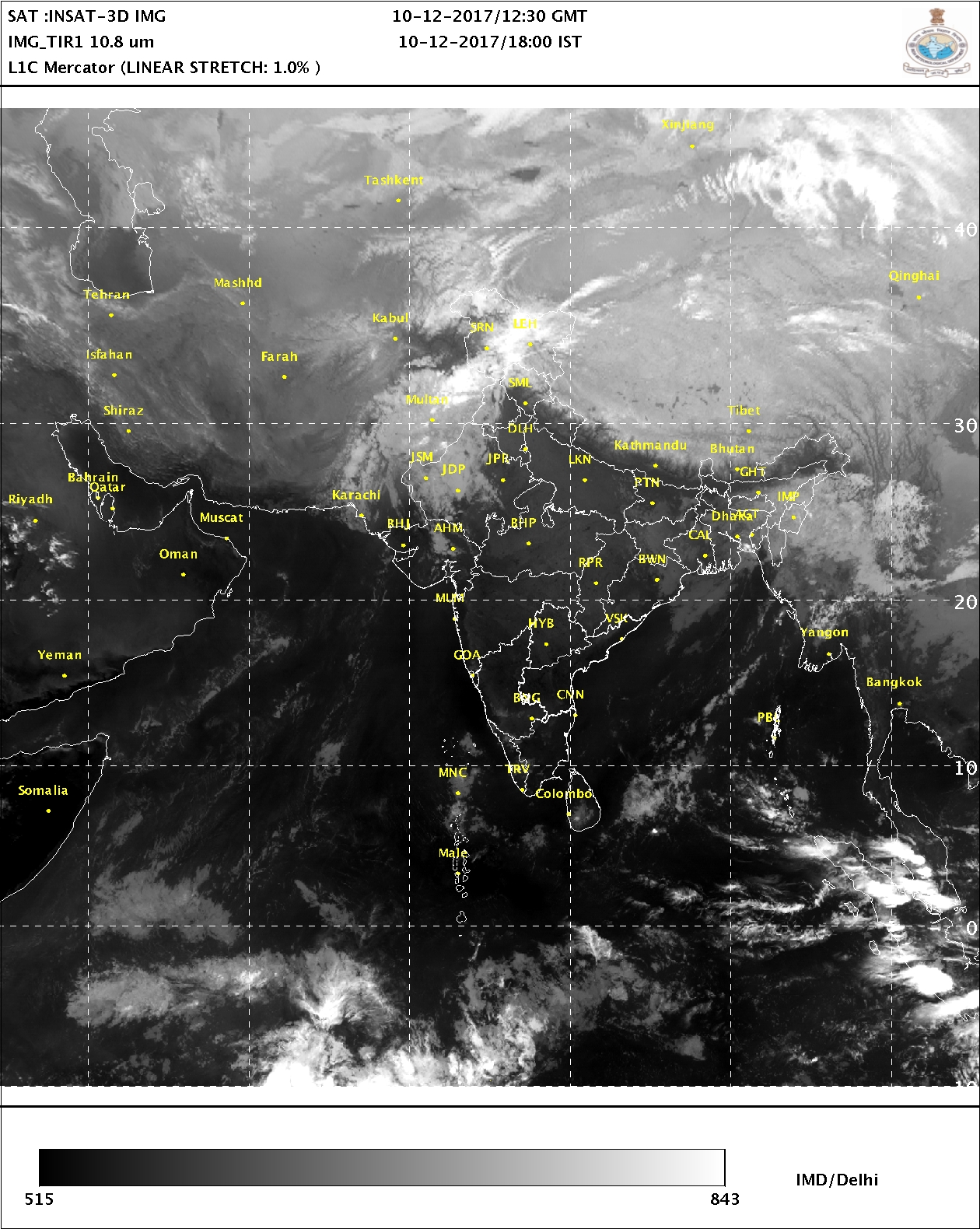 Temperature Over Maharashtra and India
The minimum temperatures over Maharashtra and Goa were in the range of 15 deg C to 22 deg C which is considered to be normal in this period of the season.
Below picture shows the temperature distribution over India (Source: IMD)
North India noticed drop in temperature due to the passing of western disturbance. Most affected part is Jammu and Kashmir followed by Punjab, Haryana, Himachal, North Rajasthan.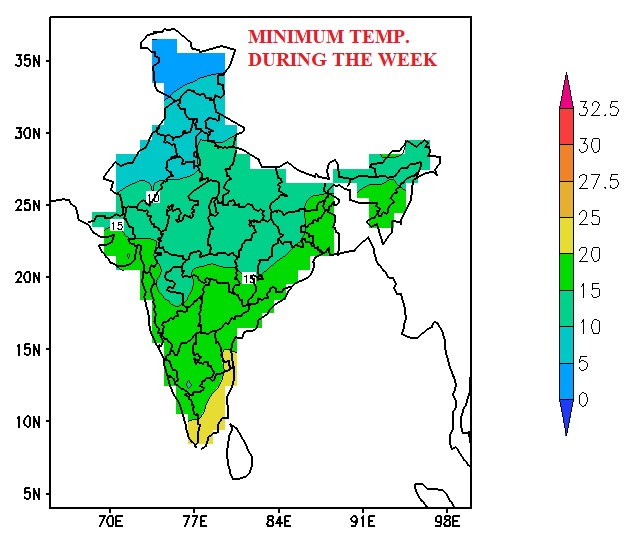 Forecast for the week 17th December 23rd December)
Weather will be dry over Maharashtra, Goa and Gujarat. There will be no major changes in minimum temperatures over Maharashtra, Goa and Gujarat.