Weekly Weather Report Ending 29th September 2018
|
Realised weather during the week 23-09-2018 to 29-09-2018.
Withdrawal of Monsoon:
On 29th September 2018, officially monsoon was withdrawn from west Rajasthan and Kutch. After 2 to 3 days it will withdraw from remaining part of Rajasthan and some part of Gujarat state The symptoms of withdrawal were already seen due to the formation of anti cyclone over West Rajasthan. The monsoon currents are decreasing since the anticyclone also have started forming over Arabian sea.
Effect of Cyclonic Storm last week:
As mentioned in last weekly, the cyclonic storm developed in Bay of Bengal and moved West North West direction and gave good rain to Odisha, Interior Odisha , Chhattisgarh and MP. The cyclonic storm which later became depression did not help Gujarat state. It came up to Khandawa and then moved northerly direction. Then it reached Uttarakhand & Jammu area and gave heavy rain.
Some parts of Maharashtra, interior Karnataka and Tamilnadu reported thunderstorm with lightning at few places.
Forecast for the week 30-09-2018 to 06-10-2018.
Gujarat state will be dry during next week. In Maharashtra, districts of Madhya Maharashtra like Jalgaon to Kolhapur will face thunder activity. In second half of the week thunder activity will increase. In the peninsular India Kerala and Karnataka also will observe intense Thunder activity during next week.
Isobar structure will be changing and there will be North South trough over central India to South ward. Due to this situation thunder activity will occur over peninsular India. Specially interior Kerala and Karnataka.
Formation of Cyclone over Arabian Sea
There is a probability of forming cyclone over East Central Arabian Sea around 9th of October. Some models are suggesting its direction Northerly. But some models are suggesting NorthWesterly.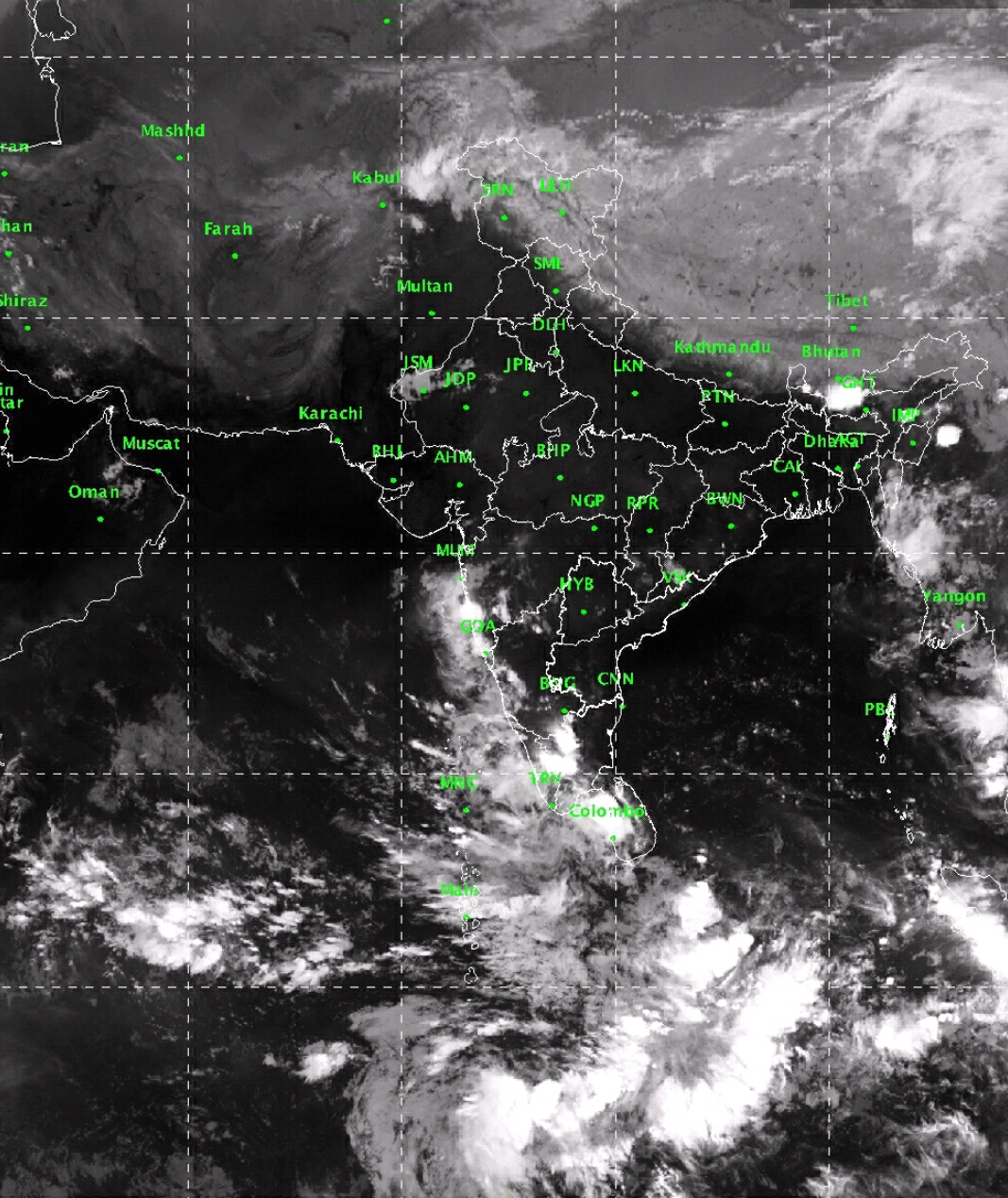 Source: IMD dt 29th Sept 2018, 2200 hrs IST