Temperature Drop Due To Western Disturbance on 23rd January 2018
|
Western Disturbance (WD) is passing East Northeast wards which is located Northeast Rajasthan and west Uttar Pradesh on 23rd January 2018. So there will be drop in temperature after 25th January. Also on 30th one more WD approaching J&K, so after 02nd February again there will be drop in temperature.
Today's WD after moving ahead of West Uttar Pradesh, these area will get northerly wind. As anticyclone sets over Haryana and adjoining North Rajasthan will bring cooler and dry winds from north by 25th.
This WD has given hail at many areas in the northern India. Below picture shows the hailstorm in Punjab.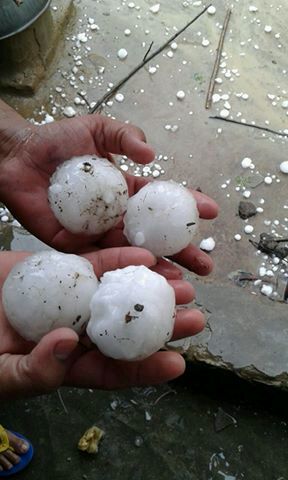 Forecast for Maharashtra:
From 25th to 28th drop by 2 degree over North Konkan and drop by 3 degree over North Madhya Maharashtra and Vidarbha.