Cyclonic Circulations Giving Rain over Vidarbha & Marathawada
|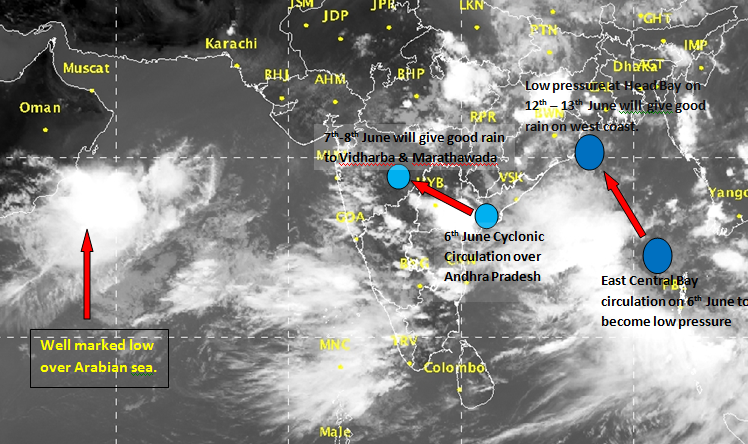 A cyclonic circulation over coastal Andhra Pradesh persist over same area since yesterday (shown is picture). This cyclonic circulation will move inward in west northwest direction (as shown in fig) will give rain to Vidarbha and Marathawada. But Vidarbha is likely to get more rain than Marathawada on 7th, 8th & 9th June 2017.
A new cyclonic circulation is formed over East Central Bay of Bengal which has good upward extension upto 5.8 km above mean sea level. Since it has good extension it is likely to form into a low pressure area. This circulation will move in northwest direction and will reach Head Bay at 13th June as a low pressure area.
The position of low pressure at Head bay on 13th will facilitate strong currents over west coast of India. Due to this heavy rains are expected 13th June onwards.