Extremely Severe Cyclone FANI Update
|
Extremely severe cyclonic storm FANI is at present 660 km SSW of Puri as per IMD bulletin of MID DAY. It will cross Odisha coast between Gopalpur and Chandbali around Puri during 3rd of May in the afternoon with wind speed of 170 – 180 kmph gusting to 200 kmph.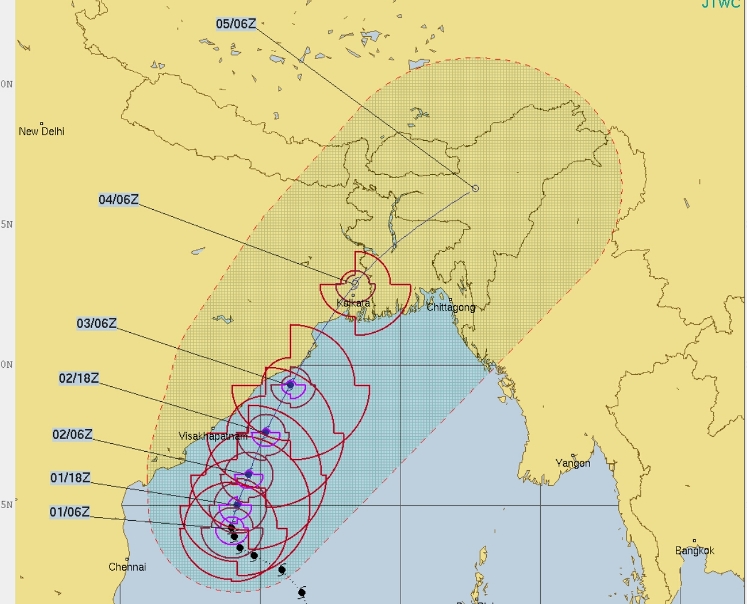 Image source: National Research Lab US
As per model of ECMWF the cyclone FANI will cross Brahmapur on 3rd afternoon. However areas will face bad weather from 2nd afternoon itself.
Land of Bhubaneshwar will face storm surge. Land coming north of cyclone eye will face storm surge.
Storm surge is the abnormal rise in seawater level during a storm, measured as the height of the water above the normal predicted astronomical tide. The surge is caused primarily by a storm's winds pushing water onshore. The amplitude of the storm surge at any given location depends on the orientation of the coast line with the storm track; the intensity, size, and speed of the storm; and the local bathymetry.